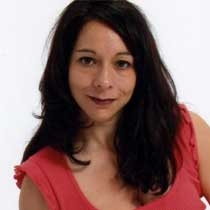 Mercedes D.
Personal Trainer
Becoming healthy is "not about running on a treadmill and eating salad until you can't stand it anymore," says fitness trainer Mercedes Dunn. "Who wants to do that?"
Getting healthy is about changing your mindset, re-learning what encompasses a healthy lifestyle, and turning your goals into reality.
Mercedes, a certified personal trainer in Worcester, Mass., knows what she's talking about. Once overweight by more than 100 pounds, she got fit by working hard and eating right. So Mercedes not only has the expertise to teach fitness; she also has personal knowledge of what this journey is like.
"I push you to go beyond your limits especially when it gets tough," Mercedes says, "and I won't let you just give up."
The 30-something trainer will keep you on track with consistent training, and will make sure that you never get bored—she integrates multiple training methods to get the best results. She works with clients within 30 miles of Worcester.
"Everything I do, from eating healthy to working out, is fun and full of energy," says Mercedes. "I do not just do regular road races and I am not satisfied with running on a treadmill week after week and jumping on the same machines in the gym."
Mercedes's clients include those just starting out on the fitness path as well as fitness junkies, including: a marathon runner doing cross-training, a stay-at-home mom who has lost more than 40 pounds, and a high school freshman who's lost weight and want to try out for the cheerleading team.
So whether you're rock climbing, running a mud obstacle course, or checking out the local Crossfit gym, or rock climbing, you'll always have an exciting workout off the beaten path.
---
Certifications
National Federation of Professional Trainers (NFPT)
Specialized Training
Certified Corrective Exercise Specialist, National Academy of Sports Medicine
Certified in First Aid and CPR/Automated External Defibrillator