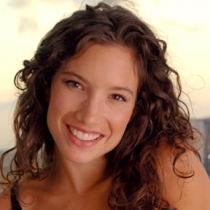 Hally B.
Pilates Instructor
A Certified Pilates Instructor and owner of Thrive Pilates, Hally Bayer's extensive background in injury prevention for both men and women is especially beneficial for dancers, runners and yogis.
Hally's passion for health and the body began early on in her life. As a dancer, she was always drawn to the importance of physical fitness, exploring and discovering new ways to better her body.
Yet at the age of 15, Hally struggled to grapple with a medical setback and was diagnosed with Ulcerative Colitis. Overcoming long hospital stays, heavy medications and three major operations, Hally decided to dedicate herself upon her recovery to help others to overcome health and wellness goals—both big and small—too.
Just months after completing her graduate studies, Hally took on the challenge of becoming a Certified Pilates Instructor, training for over 700 hours at with the renowned Power Pilates program. She currently teaches private sessions and mat classes at Thrive Pilates in Philadelphia, her teaching style which speaks to her background in dance and her own personal struggles.
At her studio, Hally works with a variety of clients, from thirty-something-year-old female lawyers working through pregnancies and the stress of their professional lives to sixty-something-year-old warriors looking to recover from a previous injury. No matter their background, many of Hally's clients view Thrive Pilates as a way to escape the office while developing strength, good posture and a slim physique.
---
Specialized Training
Certified Pilates Instructor, Power Pilates 700-Hour Training Program