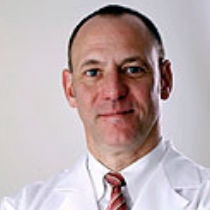 Jeffrey R.
Dermatologist "MD, FAAD"
In addition to being a Columbia University-trained dermatologist, Dr. Roth holds a PhD in human genetics (no small academic feat) and is a Clinical Assistant Professor at The Mount Sinai School of Medicine. Practicing both medical and cosmetic dermatology, Dr. Roth defines his overall practice by what you can't see. "If you walk out of my office looking done," he says, "I haven't done my job."
Dr. Roth is also a skilled dermatological surgeon who takes pride in being a physician first, even when meeting with patients whose primary goal is to improve their looks. His medical and surgical interests are wide-ranging, and include melanoma and non-melanoma skin cancer, mole and cyst removal, reconstructive correction of lipotrophy and general cosmetic dermatology like lasers, fillers and neuromodulators.
---
Certifications
American Board of Dermatology