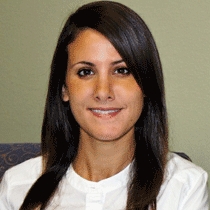 Nikoo S.
Acupuncturist "LAc, MSAOM"
Licensed general practitioner and certified acupuncturist Dr. Nikoo Selah Kasmai is an expert in acute and chronic health conditions, and a volunteer acupuncturist at Charlotte Maxwell Complimentary Clinic, where she works with female oncology patients.
Before becoming an acupuncturist, Dr. Kasmai fell ill with a mysterious condition which conventional medicine failed to cure. As a woman of science she felt lost and confused when her body wouldn't respond to medication. It wasn't until she began to see an acupuncturist in Tennessee that her condition improved, and she realized that "medicine" comes in many different forms.
"I became an acupuncturist because I want people to have the gift of well-being and awareness in their bodies," says Dr. Kasmai. "I would like them to know that they have the power to transform their lives. I do not believe that we suffer in vain. Our pain brings us together, just as our stories do, like the ones my clients share with me."
Dr. Kasmai says that her clients experience relief and empowerment when they speak to someone who listens to and acknowledges their pain and health struggles. "The therapeutic relationship between patient and practitioner is often lost in the shuffle of today's hectic health care system, but it is essential to the healing process," she explains. "I always begin each visit by inquiring with the patient how they are feeling, and will often ask about both emotional and physical complaints."
A typical session with Dr. Kasmai will begin with a discussion of the patient's current symptoms or complaints. After assessing the information, Dr. Kasmai will explain the focus of her recommended treatment, as well as answer any questions the patients might have. Acupuncture treatments generally last between 20 and 30 minutes, and Dr. Kasmai often incorporates massage, heat therapy, cupping, topical herbs or aromatherapy into the appointment when necessary. In addition, she makes recommendations for herbal, nutritional and lifestyle supplements.
"I am dedicated to the art of listening in my practice and respect each individual as a unique being," says Dr. Kasmai. "I believe that providing a supportive, compassionate environment is as important as providing quality services. Listening to peoples' stories is part of my job and part of my diagnostic process."
---
Professional License
CA AC Lic. No. 14042
Certifications
California Acupuncture Board