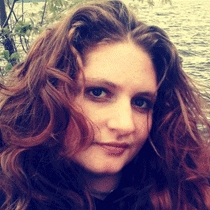 Stephanie C.
Massage Therapist "LMT"
Licensed massage therapist Stephanie Cavoli is committed to helping her clients connect with themselves on a deeper level and experience empowerment and enlightenment to accomplish their personal goals in health and in life.
"It is my hope that the world will realize a deeper level of healing is possible from within ourselves when we look at the mind, body and spirit as a whole, instead of just a series of symptoms," Stephanie says. "I believe that this can be accomplished by combining my affinity for energetic modalities with more traditional massage, and a dedication to work with the natural elements and spirit of each client."
Stephanie, a graduate of the Center for Natural Wellness, has been trained in a variety of massage techniques and has developed her own unique approach to traditional and Western Element therapies. Her intuitive bodywork and her undivided attention and care make her the ideal therapist for both clients in need of gentle or relaxation massage and those recovering from trauma, Illness or injury.
"Most clients that come to my practice understand or are looking to understand the importance of self-care in their life," says Stephanie. "Clients seeking more than the cookie cutter routine offered at most spas will love coming to my practice. Every massage is custom tailored to the individual needs of each client."
To welcome her clients Stephanie always offers hot tea or cold water at the beginning of her sessions. Once clients have finished filling out a medical intake form, Stephanie will discuss their goals and questions, then develop an individualized treatment plan. For their comfort and safety, clients will only be undraped while she works on a particular section of their bodies. At the conclusion of the session, Stephanie usually recommends "homework" meant to help enforce the bodywork, and within 48 hours she sends follow-up emails to clients checking in on their recovery and progress.
---
Professional License
N.Y. Lic. No: 025886
Certifications
New York State Board of Massage Therapy
Specialized Training
Center For Natural Wellness, School of Massage Therapy, Certificate of Completion, 2011