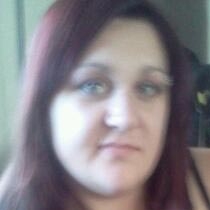 Kristin C.
Massage Therapist "LMT"
Since she was young, registered massage therapist Kristin Collier wanted to practice professional bodywork. She loves to be able to provide relief to her clients using a wide range of advanced techniques.
"I am dedicated to helping my clients feel better and more comfortable in their bodies and assisting them in reaching their goals," says Kristin. "I love my work and feel it is a very important step toward total wellbeing."
Kristin works with clients from many different backgrounds dealing with many varying conditions. She has been able to help clients regain structure in their walk after a limp and to feel lighter when they get up off the table. Kristin feels confident to tackle any challenge.
"Stretching helps with massage!" Kristin reminds her clients. "If you keep the muscles stretched then you will see better results after each session." In addition to stretching, typical session can also include aromatherapy and hot or cold applications. Kristin asks all her clients to fill out an intake form prior to the first exam detailing their concerns and prior medical conditions so she can take them into consideration when developing a plan for treatment.
"I have been told by many clients that my massage is something special," says Kristin. "I love working with the muscles of my clients to bring length and range of motion back into their bodies. I like to combine relaxation with therapeutic work in each massage."
---
Professional License
CO license 0014120
Certifications
Colorado Department of Regulatory Agencies
Specialized Training
Denver School Of Massage Therapy, Denver, CO, (2012)
Current & Previous Employers
Body & Spirit Therapeutics (Denver, CO); Medical Massage of the Rockies (Denver, CO)