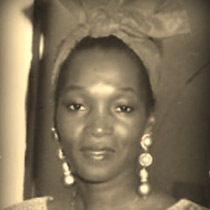 Jasmin P.
Massage Therapist "LMT"
Licensed massage therapist Jasmin Pitter believes that the best way to achieve optimum health is to take a holistic approach to wellness, which includes crafting individualized treatment plans for clients incorporating therapeutic massage, nutrition, exercise and stress management.
"The body is arguably the must complex organism on the planet. Each part is somewhat interconnected," says Jasmin. "The best results are achieved after taking an assessment of dietary habits, lifestyle and stress level, as well as the client's chief complaints."
Jasmin's interest in holistic health blossomed over 10 years ago when she began paying attention to the health issues of her peers. She quickly became aware that nutrition, exercise and stress were important factors in health and wellness. After completing her certification in nutritional consultation, Jasmin's interest was piqued to study other holistic therapies, including massage, reflexology, yoga and reiki.
Now Jasmin works closely with clients who are suffering from lower back, neck or shoulder pain and an over-stressed lifestyle. In a typical session Jasmin will assess the client's needs and discuss their various treatment options. After the session she will offer advice and recommendations for future treatment.
"I truly believe that there are people who are unaware of what it takes to achieve optimum health," Jasmin says. "If they are given the information they will make better choices. Providing the roadmap is the key."
---
Professional License
NYS License 025567
Certifications
New York State Board of Massage Therapy