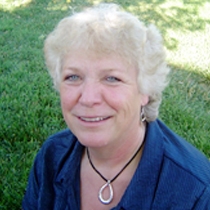 Mary M.
Massage Therapist "CMT"
Certified massage therapist Mary McKennan is the owner and operator of Massage Time and considers herself a "specialized care therapist" for all ages and stages of life.
The most important thing Mary teaches her clients is to be their own self-care advocate. Her common sense approach and easy-to-follow massage techniques for personal and family home care are not only up-to-date and insightful, but they've been recognized and embraced by the Treasure Valley citizens.
"I was born and raised in the Treasure Valley," Mary says. "I am focused on doing my part to contribute to the needs of a growing community."
A big part of this job includes promoting healthy, stable families, something Mary became skilled at while acting as a Family Mental Illness Advocate. "The variety of my experiences and training has equipped me to take charge at the spur of the moment and instinctively handle any situation," Mary says, which is only one of the reasons she is an excellent provider and instructor of infant and elderly massage care.
In her practice, Mary offers a variety of massage modalities, including Swedish, deep tissue, trigger point therapy, scar tissue release, hot stone therapy and more.
---
Professional License
ABMP #957041
Specialized Training
Apollo College, Certified Massage Therapist, Boise, ID, 2008