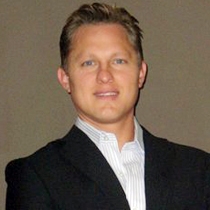 Lawson S.
Chiropractor "DC"
Dr. Lawson Sealey first became interested in the chiropractic field in high school while studying Tae Kwon Do with a world class instructor. "I realized the true strength and endurance that our bodies could gain from such a natural training process," says Dr. Sealey. "This is what inspired me to keep learning more about health."
After graduating from the Los Angeles College of Chiropractic, Dr. Sealey opened his own clinic in Newport Beach. There, he continues to explore his fascination with the body's ability to strive for optimal health and excellence. "Our very own healing mechanisms are powerful and effective, but they sometimes need a catalyst to get started," he says. "This is what I believe I provide: an initial spark that sets the healing mechanisms in motion."
Dr. Sealey explains that the alignment of the spine is crucial to a patient's state of health. His private facility invests a great deal of time to go above and beyond patient expectations. Dr. Sealey says that the diverse combination of therapies he offers not only promote mobilization of joints to move easily and effectively, but allows these alignments of the joints to be maintained.
"I really enjoy the look on my patients' faces when they realize that they are going to get better after following the proper treatment regimen," Dr. Sealey says. "I too experienced this effect after receiving brain surgery from some really excellent doctors. I was uplifted by how strong the body is."
Dr. Sealey is proud of how closely he involves his patients with their treatment regimens. He teaches appropriate stretches, exercises and lifestyle tweaks that help them remain pain-free and continue to support their healing processes at home. "My favorite job as a chiropractor is teaching my patients about leading healthier and happier lives," Dr. Sealey says. "Nothing could be more gratifying than hearing a patient talk of how they are not only feeling better but living better as well."
---
Professional License
DC #31008
Certifications
California Board of Chiropractic Examiners