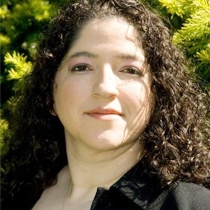 Tonja D.
Personal Trainer "CPT"
Certified personal trainer Tonja Davis is the founder and director of Action Hero Fitness, a training center and philosophy that focuses on "the important things: resting heart rate, blood pressure and quality of life."
Tonja began her journey to fitness at 255lbs, tied to four separate medications. After deciding to take charge of her health, Tonja lost weight and committed herself to learning more about health, fitness and proper movement. Now Tonja shares her experience with every client, believing that "healthy lifestyle principles, knowledge and practice should be accessible to everyone who is genuinely dedicated to achieving their goals."
Tonja's clients build friendships, support groups and accountability while working toward these goals, which are less about poundage and more about resistance and cardio training and proper nutrition. "After all, what good is a number on a scale if you don't have the health to enjoy it?" Tonja says. "It's important to find other ways to measure success and enjoy life."
By training in clients' homes and the Xhale Fitness and Wellness Spa, Tonja is able to craft customized training programs using the equipment and techniques that will most benefit the individual client. She creates circuit training and resistance programs, as well as small group classes that promote supportive team-building.
"I love helping people. I love to see people living more enriched lives because they are no longer held prisoner by their circumstances," Tonja says. "Too many times I've heard 'I'm too old,' 'I've got bad knees.' Boloney! If I can do this, anyone can."
Tough Love
Even within a group dynamic, Tonja is aware that each client needs to be motivated individually. "Some people need boots to the bottom and others need cheerleaders," she explains. "I tend to be more of a cheerleader, encouraging people to try more, do more and push harder. But occasionally, when I see clients not pushing toward their full potential, I become the boot." Of course, once they've achieved a goal, Tonja is right there cheering them on.
---
Professional License
ACT PT Certification (177324)