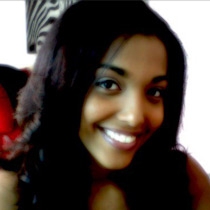 Ashley O.
Massage Therapist "LMT"
Licensed massage therapist Ashley Oliva is skilled at treating a large range of clientele, from auto accident victims and professional athletes to migraine sufferers and busy moms who need to relax and unwind.
"I love the fact that I'm able to help people with a variety of needs," says Ashley. "I love helping someone mentally, physically and emotionally. Everyone deserves to smile, laugh and feel better."
During a session, Ashley emphasizes the importance of hydration, self-care and preventative care. She teaches clients about the benefits of regular massage therapy and techniques to achieve their desired outcomes both on and off the table. "I encourage clients by showing them that they are making progress," Ashley explains. "I'm upbeat and I pass that along!"
One thing that sets Ashley apart from other area therapists is her commitment to discovering and treating the roots of her clients' issues, not just their symptoms. "I take the time to talk to my clients and fully understand their pain. It's only then that we can work together to help them feel their best," she says.
Ashley always arrives 20 minutes early to each session in order to set up and have a chance to chat with her clients. This way the client always experiences the full table time they paid for. After testing for range of motion, Ashley begins the session with stretching, trigger point therapy and energy work. When the massage is finished, Ashley will discuss her findings with the client and make a plan for further treatment. "I love being a positive part of someone's day," Ashley adds. "They help my day just as much as I help theirs."
---
Professional License
MA53297
Certifications
Florida Board of Massage Therapy
Specialized Training
Florida College of Natural Health, Massage Therapy, Orlando, FL, 2008