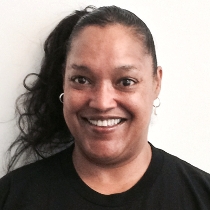 Sandra R.
Massage Therapist "LMT"
Sandra is a licensed massage therapist and certified aromatherapist who practices on an outcall basis. Since graduating from the Pacific College of Oriental Medicine, she has established herself as a practitioner of therapeutic and relaxation massage through a number of professional institutions, including chiropractic offices, Prestige Medical Center, and the Integral Yoga Institute of NY.
Sandra has completed training in Swedish massage, myofascial massage, foot reflexology, deep tissue massage, neuromuscular massage, and has additional certification in aromatherapy.
---
Professional License
NYS license 025278
Certifications
New York State Board of Massage Therapy
Specialized Training
Pacific College of Oriental Medicine, New York, NY (2011)
Current & Previous Employers
Dr. Louis Peterson, Chiropractor (New York, NY), Prestige Medical Center (New York, NY), The Integral Yoga Institute of NY (New York, NY)