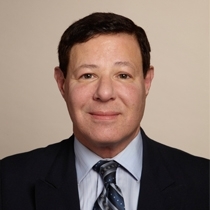 Nelson N.
Dermatologist "MD, FAACS, FAAD"
The dermatologist, who has a private practice in Manhattan and in Tel Aviv in addition to his professorship at the Mount Sinai School of Medicine, performs surgery-free neck lifts, eye lifts and face lifts using a combination of Botox, Restalyne, Juvederm and other injectables.
"There's rarely a need for surgery these days," says Novick, who stays current with the latest products and procedures by reading up to 20 medical journals each week.
In 1982 Dr. Novick was one of the first dermatologists in the U.S. to routinely use glycolic acid peels for facial, neck chest, and hand rejuvenation. In 1991 he also became one of the first to inject Botox for cosmetic facial rejuvenation, and continued to innovate by using Radiesse, and Contour Threadlifts to perform nonsurgical nose jobs.
Rule number one at Dr. Novick's practice: No one waits. The doctor never overschedules his day and often spends up to two hours with a new patient in an initial consultation. He also personally performs every procedure. Dr. Novick listens carefully to his patients, making sure to help them achieve their goals with the least invasive procedure possible.
When Dr. Novick isn't working on beautifying the ladies (and gentlemen) of the Upper East Side (and the suburbs of Tel Aviv), he can be found on Safari in Western Africa.
---
Certifications
American Board of Dermatology
American Board of Internal Medicine