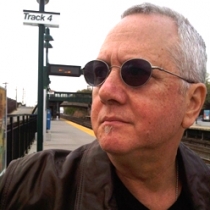 David Z.
Massage Therapist "LMT"
As a teacher of his used to say, "If you can offer a New Yorker a little bit of peace, then you have given them a blessing." With his simple, body-centered approach to meditation and bodywork, David Zimmer—a Licensed Massage Therapist—helps New Yorkers to find this inner-calm.
David works for an upscale gym on East 50th Street and Madison Avenue, and also performs Swedish Massage and Biodynamic Craniosacral Therapy in a small private studio in his home on East 14th Street. Certified in traditional massage work as well as craniosacral therapy, David collaborates with new and long-term private clients to determine what mode of bodywork can provide restoration and an improved state of mental health.
Since 2007, David has worked with private clients at the New York University Hospital for Joint Disease, where he is part of an elite team of six therapists chosen to spearhead this innovative rehabilitation program. There he works with attending physicians and physical therapists to augment and support the rehabilitation of post-surgical patients, many who are recovering from joint replacement surgeries of the knee, hip, shoulder and spine. In addition, David tends to traumatic brain injury patients in order to help them reconnect their bodies and minds.
---
Professional License
NY 021293
Certifications
New York State Board of Massage Therapy
Specialized Training
BCST Certification, Colorado School of Energy Studies, 2009
Swedish Institute College of Health Sciences, 2007 (AA in Massage)