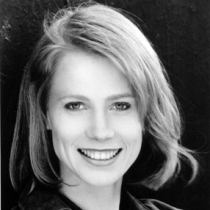 Halle C.
Pilates Instructor
This respected teacher of Pilates instructors is a movement expert who can help anyone struggling with pain, or anyone seeking the basics of balance and alignment.
Halle Clarke began her profession in movement as a modern dancer in New York City. Today, she's the owner of Mongoose Bodyworks, a Pilates studio in Manhattan's Soho, an a faculty member at Balance Body University. She has taught a blend of Pilates with her knowledge of bio-mechanics for more than 15 years.
As a dancer seeking recovery from multiple injuries, Halle developed a fascination for detailed muscle coordination and pursued the study of Pilates, idoekensiology, anatomy and neuromuscular re-patterning. Fusing the Pilates method with evolved studies in bio-mechanics and energetic bodywork, Halle has years of experience with clients suffering from chronic neck and back pain as well as pain free clients who want to be more aware of their movement practice.
"Clients often come in expecting to find a little relief from some nagging pain," says Halle, "but they end up finding that the sessions are helping them regain balance in their lives."
A sample session with Halle blends hands-on work and movement. Halle identifies and releases areas of myofascial tension using craniosacral therapy, polarity, and other gentle hands-on techniques. When the body has established some degree of openness, it will be ready to learn new movement patterns through Pilates. "The result is a body that is energized and healthy," says Halle.
Halle trained with Pilates doyenne Romana Kryzanowska, and counts Kathy Grant, master Pilates teacher, and Irene Dowd, the renowned neuro-muscular repatterning coach, as the major influences on her approach to teaching movement.
In addition to her faculty post at Balance Body University, Halle teaches Pilates Teacher Trainings nationally and internationally, including The Body Mind Spirit and PMA conferences. Halle also practices polarity, craniosacral therapy and other energy-based forms of bodywork.
---