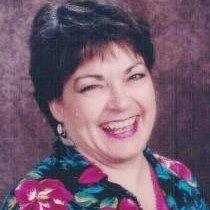 Jane T.
Chiropractor "DC"
Dr. Jane Torrie is passionate about helping her patients to enhance their physical function. From traditional modalities to her specialized low-force techniques, she strives to get patients feeling better safely and effectively.
Dr. Torrie treats each patients "as the unique creation he or she is." To do so, she takes the time to thoroughly assess, evaluate and analyze all those she works with in order to create a customized treatment plan and determine the best ways to educate them on how to create lasting health.
In addition to spinal adjustments, manual therapies and soft tissue therapies, Dr. Torrie offers patients target nutrition supplementation, whole food nutrition advice, lifestyle counseling and muscle testing. She also provides advice on home exercises, stretches, heat application instructions and avoidance of certain activities to reinforce the long-term benefits of chiropractic.
To supplement more standard modalities, Dr. Torrie also uses several specialized, low-force techniques that include BioEnergetic Synchronization Technique, Directional Non-Force Technique and NeuroCranial Integration. Her diverse training means that she is able to help heal patients who cannot tolerate the traditional chiropractic therapies.
Dr. Torrie is dedicated to helping the body work optimally. Whether they're struggling with headaches, sports or work injuries, neck or back pain or anything in between, her patients can expect to find a restored sense of well-being and, if necessary, to regain their health.
---
Professional License
11355
Certifications
Texas Board of Chiropractic Examiners