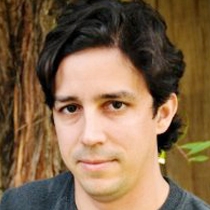 Michael C.
Acupuncturist "LAc"
As Michael Costa, owner of Costa Acupuncture, notes, "Acupuncture is most effective when administered frequently." That's why this licensed acupuncturist and business owner has made it his personal goal to make acupuncture and alternative wellness services available at a reasonable rate, enabling patients to "achieve and maintain vibrant health."
Both a licensed acupuncturist and herbalist in the state of California, Michael is "dedicated to providing access to affordable care to everyone." He is a certified shiatsu specialist and shiatsu instructor, and is a student of the internal healing arts of chi gong and tai chi since 1997.
Costa Acupuncture is equipped with five treatment tables and four reclining lounge chairs. Patients can typically choose which is more comfortable to them, unless their treatment protocol requires one or the other. All treatments are administered using single sterile needles. Michael asks that patients wear loose and comfortable clothing that offers easy access to the knees and elbows.
---
Professional License
11005
Certifications
California Acupuncture Board