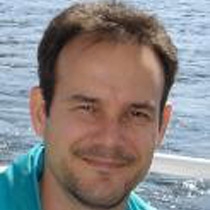 Lawrence B.
Chiropractor "DC"
Licensed chiropractor Dr. Lawrence Bagnell is the developer of a breech delivery technique that is taught worldwide, and over the past 18 years has treated actors, singers and Olympic gold medalists in his practice in Langhorne, Pa.
"My practice is dedicated to the well-being of the entire family," says Dr. Bagnell. "We provide expert chiropractic care to newborns, toddlers, tweens, teens, adults, athletes and seniors. We cater to the special needs of pregnant women and have saved hundreds of women from a mandatory C-section."
Dr. Bagnell says that his office is warm and friendly and that he and his staff love to have fun. This doesn't prevent them from offering real, effective treatments, however. Dr. Bagnell is committed to providing the best care possible to each and every client.
"Chiropractic has allowed me the opportunity to help many interesting people over the years," Dr. Bagnell says. "Everyone is treated on an individualized case by case basis. Just as no two people have the same fingerprints, no two people have the same health issues."
Dr. Bagnell explains that when the brain and body cannot communicate with each other because of nerve pressure (short circuits in the spinal column), the body reacts with symptoms such as asthma, allergies, numbness, lower back pain and even a mal-positioned baby. "We align the spine and pelvis to give clients a better way to heal and function," he adds. "The greatest athletes in the world use a chiropractor, why don't you?"
---
Professional License
DC004829L
Certifications
California Board of Chiropractic Examiners