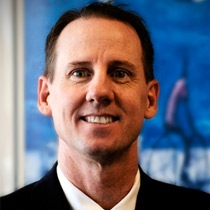 David S.
Chiropractor "DC"
Licensed chiropractor Dr. David Sipes is the son and nephew of chiropractic physicians and the latest link in a chain of holistic practitioners who have been treating chiropractic patients for over 50 years.
"I learned the importance and value of chiropractic care from a young age," Dr. Sipes recalls. "I spent many Saturdays in the office with my dad, watching him treat patients. His patients were so grateful for the care he gave them. I still love to work Saturdays."
Now a seasoned practitioner himself, Dr. Sipes is the head of a family-oriented clinic treating patients of all ages and with a wide range of conditions. "Our approach to chiropractic care is different from most," Dr. Sipes explains. "We typically don't set patients up on long-term treatment plans or make patients sign contracts for large fees. Instead, we take each patient on a case-by-case basis and give them an individual treatment plan. Many patients come in and only receive one or two treatments. Once they feel better, they are released."
This treatment philosophy is in line with Dr. Sipes' commitment to help his patients live happier, healthier lives. He offers affordable rates so even non-insured patients won't be excluded from the treatment they need. It's clear that what Dr. Sipes' patients are saying about him is true: He truly puts the "care" in chiropractic care.
---
Professional License
4893
Certifications
Arizona Board of Chiropractic Examiners