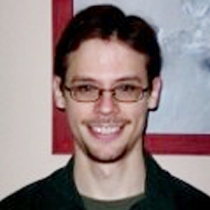 Paul M.
Acupuncturist "Dipl OM, LAc, MSAOM"
Nationally certified and state licensed acupuncturist Paul Mosier is an expert in treating chronic pain conditions, mild to moderate anxiety and depression, insomnia, GERD and IBS and women's health issues.
Paul is a graduate of the New England School of Acupuncture and has worked in clinical rotations in several integrative medical facilities. He recently founded his private practice and treats patients of all backgrounds presenting various health conditions.
In addition to his training in Traditional Chinese Medicine, Paul has completed a focused study in Chinese herbal medicine and Japanese-style acupuncture. He has refined a painless needle technique that he uses along with other non-invasive adjunctive therapies to assist his patients in meeting their health goals.
"Acupuncture and herbal medicine offer the promise of simple yet far-reaching treatments designed to take a holistic look at the body," Paul says. "They are good for cutting across specialties so that an effective treatment can be designed quickly. Plus, the safety record rivals any medical treatment in use today."
---
Professional License
NH license #184
MA license #250009
Certifications
National Certification Commission for Acupuncture and Oriental Medicine
Massachusetts Board of Registration in Medicine
New Hampshire Board of Acupuncture Licensing