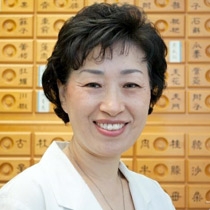 Soon P.
Acupuncturist "LAc"
Soon Pak's clients demonstrate confidence in this licensed acupuncturist's ability to treat their conditions and concerns through a combination of Eastern and Western medicine.
A licensed acupuncturist and certified herbalist, Soon holds a PhD in Oriental medicine and has been in private practice since 2004. At Loving Touch Acupuncture and Herb, Soon offers individualized treatment programs that work with the client's current state of health, accounting for all of the factors that may be affecting their well-being on any given day. "The human body reacts differently according to the weather and the season of the year," she notes.
To achieve an improved sense of wellness, Soon strives to treat the root cause of a patient's condition, not necessarily the symptoms that brought them to her office. "I explain to all my clients about what makes the pain or symptoms they have, and how I treat them in terms of Oriental medicine," she explains. Going a step further, Soon also teaches them "what to do at home and how to change their lifestyle if necessary."
---
Professional License
#002792NY
Certifications
National Certification Commission for Acupuncture and Oriental Medicine
New York Division of Professional Licensing Services