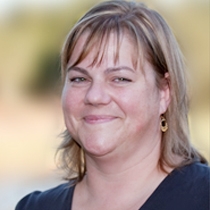 Wendy S.
Acupuncturist "LAc"
Licensed acupuncturist Wendy Stedeford's journey to alternative medicine began when, like 80 percent of Americans, she realized she was experiencing chronic lower back pain. Already planning a move to Japan, Wendy was able to experience firsthand the amazing effects of Japanese acupuncture.
"Looking back, I realized that my pain had probably been growing for a long time," says Wendy. "It had just finally become strong enough for me to be aware of it." Some contributors included stressful jobs and a minor skiing accident; the same types of contributors patients often tend to overlook.
When Wendy began her first bi-weekly visits to a Japanese acupuncturist, she would leave feeling so "blissed-out" that it was a challenge to bicycle home. "Not only did my back begin to feel great, but I had an overall feeling of balance that was almost euphoric at times," she says.
Her experiences motivated her to bring the wonderful healing powers of acupuncture and other Chinese medicine modalities, such as herbal therapy and massage, to her adopted community of El Dorado Hills. "It's the old story of inspiration," Wendy says. "It worked great for me, now I want to share the wealth!"
---
Professional License
CA Lic. 9099