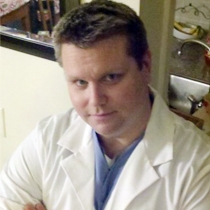 Philip O.
Chiropractor "DC"
Dr. Philip O'Brien is a chiropractic physician with a reputable practice based in Bethlehem, Pa. At Optimal Health & Aesthetics, he takes a holistic, comprehensive approach to patients' injuries in order to render the best treatment possible. His ultimate goal: to introduce or return patients to a healthier lifestyle.
Dr. O'Brien is proud to be a leader in the valley in the treatment of spinal pain, muscular pain, joint pain and overall health and wellness. "The one thing that I love most about my job is coming in to work everyday and healing people," he says. "Our approach is to not only focus on your pain, but also to treat the source of pain as compared to the symptoms," he adds. To do so, he implements a structured approach to joint health, exercise and rehabilitation.
Optimal Health & Aesthetics is primarily a sport, spine and progressive rehabilitation clinic where patient-education is at the forefront of the recovery process. In addition to encouraging patients to play an active role in their health, he is also a proponent of functional rehabilitation programs that treat dysfunctional joint complexes and muscular dysfunctions while also strengthening areas of weakness or imbalance.
Dr. O'Brien notes that, because there are several ingredients in the recipe for lasting health, all programs must be individually tailored and tweaked to account for patient differences. "We try our best to cater to every patient in every lifestyle," he says. "Since every injury is different, every protocol is different. Unlike other clinics, we customize a specific treatment protocol for you that includes specific manipulation to the problematic area, manual therapies to address the muscular component of the injury, ancillary treatments such as ultrasound, stim, kinesiotaping and laser therapy."
What to Expect
Dr. O'Brien's clinic works hand-in-hand with Be Natural Center in Bethlehem, offering a number of programs to help patients achieve a better, pain-free way of life. Programs include functional rehabilitation programs, restorative movement programs, movement therapy programs, massage therapy, yoga, fitness and nutritional guidance.
---
Professional License
DC010006
Certifications
Pennsylvania State Board of Chiropractic