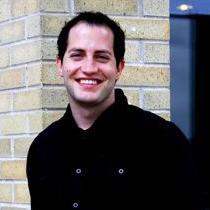 David M.
Chiropractor "DC"
When licensed chiropractor Dr. David Mancini was a teenager, he suffered a traumatic knee surgery that nearly cost him his leg. From this experience, his outlook on healthcare was transformed, and he ultimately decided to pursue a career in holistic health and wellness because of it.
"I am privileged to be a chiropractor," says Dr. Mancini. "Every day I see people with long-term health complaints recover without taking drugs or risking surgery."
Dr. Mancini's Spinal Restoration Therapy program helps relieve, reeducate, reform and re-strengthen the musculoskeletal and central nervous system for sustainable long-term health recovery. Whether clients have acute or chronic pain relating to traumatic spinal injuries, sports injuries, car accidents or ergonomic postural concerns, SRT can improve overall quality of life.
This innovative four-phase program incorporates both passive and active care treatment methods: state-of-the-art low-force chiropractic techniques, low-level laser therapy, traction and decompression and MedX spinal strengthening equipment.
"At Pure Health Chiropractic we specialize in personalized, progressive pain relief. Our main focus is on our patients," says Dr. Mancini. "What makes me truly happy is when I see the transformation in my patients' thinking from a drugs and surgery mindset to a preventative and proactive approach to a better quality of life, how to stay young and live pain free."
---
Professional License
DC Lic. #4982
Certifications
Minnesota Board of Chiropractic Examiners