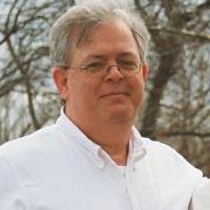 David F.
Massage Therapist "LMT"
Licensed massage therapist David Falknor is a graduate of the Southeastern Institute, where he completed classes in massage law, basic massage theory and neuromuscular clinical massage theory techniques, and performed 90 hours of real-life massage work.
"Our posture is destroyed by our work," says David, who notes the perils of day to day life. "Massage and exercise are the best ways to restore it."
David, who regularly treats marathon runners, high school athletes and Ironman competitors, is specifically interested in the treatment of soft tissue ailments, postural distortions and degenerative processes of the body. He plans to continue his education and obtain certifications in sports massage, pediatric massage and reflexology.
Currently, David is employed by one of Franklin's premier holistic centers, Pure Life Massage & Wellness, which offers Swedish, deep tissue, prenatal massage, geriatric massage, couples massage and aromatherapy.
---
Professional License
TN Lic. 9021
Certifications
Tennessee Board of Massage Licensure
Specialized Training
Southeastern Institute, Massage Therapy, 2011