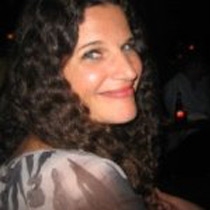 Phaedra N.
Other Wellness Practitioner
Raleigh native Pheadra Neely trained at the British Kristine Walker School of Reflexology before returning to her hometown to follow in her grandfather's holistic medicine footsteps and open a private reflexology practice.
"I come from a family of chiropractors," Phaedra says. "My grandfather was a pioneer of chiropractic health care in the 1920's."
Though reflexology is different from chiropractic, the holistic philosophy of natural health is much the same. "Reflexology is the science and art based on the principle that reflexes in the feet correspond to every part of the body," Phaedra says. "There are over 7,000 nerve endings in the feet. By applying pressure to these nerve endings, circulation is increased to aid the body's own healing process."
"While a member of the British Holistic Medical Association (BHMA), Phaedra participated in many integrated medicine and primary care workshops to bring doctors and complementary practitioners together. She continues to practice this idealism while working with numerous individuals, charities, hospitals and corporations in the area.
---
Professional License
American Reflexology Certification Board #B01142
Specialized Training
Kristine Walker School of Reflexology, UK, 2000