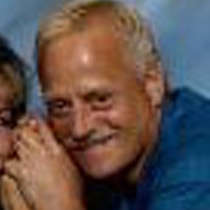 David L.
Chiropractor "DC"
"Don't suffer from pain needlessly," says Dr. David Leonard, owner of Heritage Chiropractic Wellness Center in Raymore, Mo. "At our clinic, we take special care to get to the bottom of your problem and get you on the road to better health."
While Dr. Leonard has an extensive background as an engineer, nuclear technician, environmental scientist, chemical engineer and metal and product designer, it wasn't until he experienced his own low back pain that he found himself intrigued by what the field of chiropractic medicine could offer.
Today, at Heritage, Dr. Leonard offers patients in the Raymore area both clinically based chiropractic healthcare and modern research. "I have a lifetime of education and experience in science and technology," he says. "Let me put this knowledge to work for you to heal your pain and symptoms."
Dr. Leonard, who has degrees in human anatomy, physical science and chiropractic medicine, treats all patients at Heritage with personalized care. "We get them better and then release them," he says. What they won't find? A long-term and seemingly endless care plan; for Dr. Leonard, his goal is to improve his patients' health and well-being effectively and efficiently.
---
Professional License
2001007376
Certifications
Kansas State Board of Healing Arts
Missouri State Board of Chiropractic Examiners
Specialized Training
Motion Palpation Institute, Post Doctoral Certification
Cold Laser Therapy, Post Doctoral Certification
National Registry of Radiation Protection Technologists, Certified, 1992