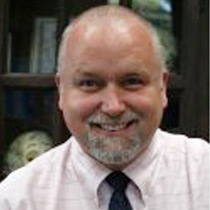 Ronald G.
Chiropractor "DC"
Licensed chiropractic orthopedist Dr. Ronald Greenawalt is the son and nephew of chiropractic physicians, and he carries on the family healing tradition in Las Vegas with an innovative practice based on the achievement of patient life goals.
"What makes every day in practice special is helping people with many different conditions to get back on the track of accomplishing the life goals that their presenting symptoms have been interfering with," says Dr. Greenawalt. "We treat infants, athletes and any person who is trying to improve the physical, biochemical and emotion balances that affect how we function as human beings."
Dr. Greenawalt says that he approaches his patients with the awareness that every individual possesses distinct differences and needs, even if their conditions appear similar. He supports open communication, which aids him in discovering the key contributing factors to the patient's particular illness or wellness goals. Based on his findings, he is able to formulate a customized treatment plan that will best benefit the patient.
Dr. Greenawalt utilizes applied kinesiology along with gentle spinal adjusting and other modalities in a holistic attempt at obtaining desired results. Quoting Oliver Wendell Holmes, he believes that, "Man's mind, once stretched by a new idea, never regains its original dimensions." This has fueled Dr. Greenawalt's pursuit to bridge Eastern and Western medicine and bring a new level of physical consciousness to his community.
"Conservative treatment like chiropractic should always be the first health approach," Dr. Greenawalt adds. "I also believe in an interdisciplinary approach to resolving health challenges. Allopathic medicine and chiropractic care work well together when the patient's condition and recovery is the first focus."
---
Professional License
NV Lic. B-362