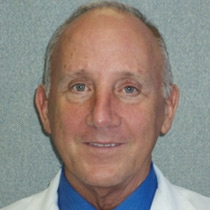 Jeffrey L.
Chiropractor "DC"
Dr. Jeffrey Lewis describes himself as a natural in chiropractic medicine, and knew early on that this field of healthcare was the right path for him.
At Corpus Christi Chiropractor, Dr. Lewis carries out his passion for physical health and credits his undergraduate training in physics as the catalyst for his current profession. "Physics is an engineering science that deals with structure and gravity," Dr. Lewis explains. "The human spine," he continues, "being a structural entity, makes physics and chiropractic a perfect combination."
Dr. Lewis goes on to describe that the weight of the skull has a significant effect on the rest of the body, and can be responsible for misalignments (known as subluxations) that cause pain and dysfunction. "With this in mind," he says, "one can see that if a person has a problem somewhere in the structure, this in turn can cause symptoms somewhere else in the body." Dr. Lewis adds, "Pain is our own body's way to tell us that something is wrong and needs to be checked."
With a whole-body approach to his patients' health and well-being, Dr. Lewis seeks to find the root cause of a problem in order to ultimately relieve the symptoms. In addition to traditional chiropractic practices, Dr. Lewis' wellness clinic also offers nutrition, HCG weight loss and hormone education, as well as decompression and massage therapy.
---
Professional License
TX Lic. #11345
Certifications
Texas Board of Chiropractic Examiners