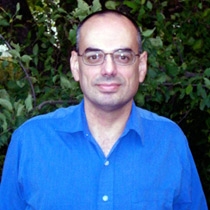 Gary S.
Massage Therapist "NCTMB"
Gary Semoes believes that balance is the key to everything in life, and that massage and exercise can help to achieve and maintain this sense of equilibrium.
"I see the body as not only a living organism, but also a marvelous structure of engineering," Gary says. "With what I have learned in both the physical and mental teachings of martial arts, I have come to realize that both can help to heal and return balance to the body with positive side effects."
Gary is a nationally certified massage therapist who has been practicing martial arts since 1981. Using his background and training, he aims to teach clients more than the advantages of a regular massage therapy program, but also the importance of fitness. "I teach simple, fast, effective and easy exercises to my clients that will help them maintain and improve their health between massage sessions," Gary explains.
While Gary emphasizes the importance of massage in others' lives, it was his own experience with the alternative modality that inspired him to pursue a career as a therapist. "Living as long as I have with chronic pain, and experiencing the benefits of massage myself," he says, sparked his interest in the field. "I believe that massage can help almost anyone prevent the need for medications or medical procedures down the line due to some chronic illnesses or injuries."
---
Professional License
NCTMB 561681-08
Certifications
National Certification Board for Therapeutic Massage and Bodywork
Specialized Training
South Dakota School of Massage Therapy, 2008