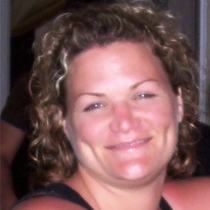 Danielle B.
Massage Therapist "LMT"
Whether in client's homes or her Cave Creek locale, Danielle Brodeur knows how to deliver a relaxing, pain-relieving massage.
Danielle understands her client's unique needs and says that no two are alike. "We all have the same body make up, but we receive differently," she explains. "So if I ask you if there is anything specific to focus on, I will do that, but I won't neglect the rest of the body. It all works together."
While no two clients are the same, Danielle also emphasizes the important fact that no two therapists are the same either. "Be open, and do not compare therapists," she teaches clients. "We learn differently and are taught differently. Allow us to share with you our own techniques and passion for making you—the client—feel better, not just physically but mentally as well."
Throughout her career, Danielle has worked with a range of clients. "They are all great," she says of those she works with, some who have been with her for more than six years and running. "I have clients from the age of 10 to 92," adds Danielle. "It all depends on what you need. With my wide range of modalities, I can work on those who want light, lymphatic massage to deep tissue using my elbows."
---
Professional License
CAMTC certificate 53732
Certifications
Arizona Board of Massage Therapy
California Massage Therapy Council
Specialized Training
Study at Phoenix therapeutic Massage College, graduated 2002
Current & Previous Employers
Last place of employment Heartworks Body Spa, Carlsbad, CA Current: self-employed/independent contractor