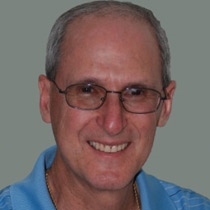 Fred F.
Massage Therapist "LMT"
Licensed massage therapist Fred Feldman is an expert in therapeutic sports massage and served as a member of the U.S. Olympic Games Sports Medicine Team in Atlanta (1996), Salt Lake City (2002) and Athens, Greece (2004).
Fred's loyal client base varies in age and gender; his longest running clients have been coming to him for health and flexibility maintenance for 17 years! Every client is taught the mechanisms of safe stretching and the necessity of frequent hydration. Those with injuries or who are in need of post-surgery rehabilitation are taught proper at-home recovery techniques. To give back to his community, Fred has been known to donate his services pro bono to those in need, including one disabled man who was dropped by his insurance provider.
---
Professional License
LMT MA18248
Certifications
Florida Board of Massage Therapy