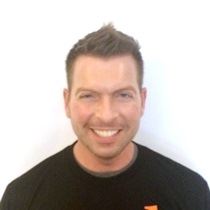 Brian E.
Massage Therapist "CMT"
Certified massage therapist Brian Keith is the owner and creator of Strategies for Today, a comprehensive system of physical, mental and spiritual therapy that seeks to restore symmetry to patients' bodies and lives.
Brian is a certified massage therapist and holistic health care practitioner located in Redwood City, California. He has been in practice for 20 years and specializes in injury rehabilitation and sports massage. Brian specializes in deep tissue massage, orthopedic massage, sports massage, and medical massage.
---
Professional License
MO license 2018021688; CAMTC certificate 27875
Certifications
Missouri State Board of Therapeutic Massage
Specialized Training
The World School of Massage & Healing Arts 2011 Rolf Institute of Structural Integration 2016
Current & Previous Employers
Equinox (Palo Alto, CA); World of Massage & Chiropractic (San Jose, CA)