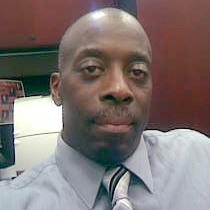 Kevin G.
Personal Trainer "CPT"
For more than 20 years, Kevin Gibson has enjoyed helping to empower his clients through fitness and a healthy lifestyle.
With an accommodating demeanor and a "no shortcuts" attitude, Kevin crafts personalized exercise programs for every fitness and skill level—all while maintaining a certain level of fun. "You might hate me during the workout," he jokes, "but you will want more after it's done."
Form and function play a central role in Kevin's programs, and he tells each client that, "The most important aspect of exercise is form and posture in order to avoid injury and gain maximum benefit." Something else offered in large doses: ample encouragement. "I always display a genuine enthusiasm when working with my clients," Kevin says. "I frequently bolster their self-image by complimenting their efforts during each set and reinforce this encouragement at the end of the session."
---
Professional License
AFPA #73571