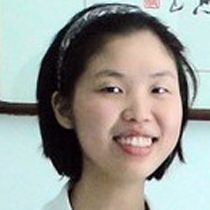 Mei L.
Acupuncturist "LAc"
Licensed acupuncturist Mei Li is a firm believer in the Daoist philosophy of inter-connectedness. In her practice, she strives to use her skills in Traditional Chinese Medicine and herbal therapy to treat the whole person, rather than just their symptoms or illness.
"We treat patients from all walks of life, especially those who are well educated, health-conscious and who possess some familiarity with Chinese medicine," Mei says. "We often treat patients who are practitioners in other medical fields."
No matter what their background is, every client appreciates the serene, spa-like atmosphere of Oahu Acupuncture and Herbs, as well as Mei's dedication to lifestyle and nutritional education. Each client receives a customized treatment plan based on their condition and individual constitution, as well as a set of guidelines to follow while they are participating in Chinese medical care in order to ensure they heal safely and quickly.
"Healing is a partnership between the doctor and the patient," Mei adds. "As a doctor I can only do so much, because I need the patient to comply with my instructions and learn how to lead a healthier life."
Mei was introduced to the healing powers of Chinese medicine at a young age in New York City, where TCM is fairly common. She began practicing qi gong (Chinese breathing exercises) when she was 13 and continues to practice them to this day. Mei attributes her good health and youthful appearance to these early habits. "And I like sharing these benefits with others," she says.
What to Expect
An initial acupuncture session lasts 90 minutes, with subsequent visits lasting around 45. The first session will begin with a comprehensive inquiry and examination of the patient's condition and health history, followed by the treatment, which may include any of the following based on the practitioner's evaluation: acupuncture, moxibustion, tui na, cupping, gua sha, lifestyle and dietary counseling and/or therapeutic exercises.
Mei is attuned to her patients' comfort levels at all times, and she has perfected Dr. Wang Ju-yi's method of using only one needle to treat pain and/or stiffness in the neck or entire back due to spinal subluxation or disc herniation. The effect is often immediate, with pain relieved a few minutes after needle insertion.
---
Professional License
ACU-986
Certifications
Hawaii Board of Acupuncture