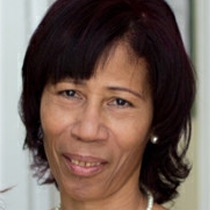 Margarita P.
Massage Therapist "LMT"
Licensed massage, bodywork and somatic therapist Margarita Perez was born in the Dominican Republic and began her education in the healing arts at a very young age. Many years later, she is an accomplished and respected therapist and the founder of Jersey City's Ethical Massage Therapy Center, specializing in pain management and stress relief.
"The body is a beautiful design, and with proper care and treatment it can be very forgiving of insults due to misuse, accident or disease," Margarita says. "My constant goal is to promote the harmonious functioning of the body and encourage it to heal itself."
A member of the Associated Bodywork and Massage Professionals, as well as the board of directors of The Jersey City Woman's Club and The Lincoln Association of Jersey City, Margarita is passionate about healing her community both physically and socially. At Ethical Massage, she is absolutely committed to offering therapy that is nurturing to her clients' bodies and spirits, and which will encourage them to return to their jobs and families refreshed and armed to live the best life possible.
Margarita utilizes a wide range of massage modalities, including deep tissue, neuromuscular therapy and cupping therapy to treat her clients for pain due to strains, sprains, body misalignment, stress and referred pain from other parts of the body. She has extensive experience in using lymphatic drainage to encourage the body to heal itself in a safe, non-invasive, natural way without needing drugs or surgery. After a professional consultation with an MD, Margarita also welcomes prenatal and post-operative clients.
---
Professional License
NJ License 18KT00282100
Certifications
New Jersey Board of Nursing