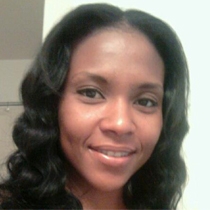 Crystal C.
Massage Therapist "LMT"
"Helping other is helping oneself," is licensed massage therapist Crystal Campbell's practice philosophy. One look at her bright smile, and clients are quickly assured that Crystal has discovered the true nature of the gift of massage.
"I've always loved getting massages myself for health and relaxation," says Crystal. "I was motivated to enter the field when I realized the great impact massage has on clients' lives. It really is the gift that keeps on giving!"
Crystal adds that having the ability to alleviate someone else's pain or discomfort is a blessing and that she benefits from the act just as much as her clients. The field, she says, offers so many opportunities for growth and touching lives. "My motivation comes from my heart, and I'm glad it shows in the work I do."
In her practice, Crystal strives to relate the importance of a sound mind and body to her clients. She emphasizes that a truly healthy body relies on an absolutely whole and healthy mind. "There cannot be one without the other," she explains. "Regular massage therapy combines the two in perfect homeostasis, resulting in full effectiveness of the eternal being."
Receiving regular massages herself is Crystal's way of encouraging her clients to do the same. She says she wants to be an example of what she teaches, especially the way that massage can be used to "navigate the stress and pain of the world." "The more they believe this, the more they are likely to share with others and, in turn, many lives are affected in a magnificent way," Crystal says.
What to Expect
An initial session with Crystal begins with a consultation and full assessment. The client receives ample opportunity to discuss any discomforts or anomalies they would like addressed during their session. Special attention is given to problem areas, and the session is concluded with the application of soothing strokes or utilization of joint manipulations to fully harmonize the body before the client gets off the table.
---
Professional License
NCBTMB 606732-11
Lic. #MT113707
Certifications
Texas Department of Licensing and Regulation
National Certification Board for Therapeutic Massage and Bodywork
Specialized Training
The Phoenix School of Massage, Therapeutic Massage, 2011