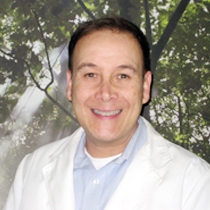 Lincoln Jose F.
Acupuncturist "LAc"
Combining acupuncture and other Traditional Chinese Medicine modalities, Lincoln Jose Fraga aims to accelerate the healing process for clients suffering from debilitating pain. A licensed acupuncturist and owner of Body Balance Acupuncture in Lakewood, Calif., Lincoln has been in practice since 1996.
When an injury resulted in neuropathy pain in his arm, Lincoln initially sought the help of modern medicine. When the problem began to worsen, he became drawn to acupuncture as an alternative and found immediate relief. Amazed by the results, and fascinated by the therapies, he began to pursue a career in Traditional Chinese Medicine to help others experience these same effects too.
Lincoln understands the reluctance of those willing to try acupuncture, whether for fear of needles or just disbelief in the therapy. Knowing it is important for clients to be completely at ease with him and his clinic, he tailors treatment to each person, delivering treatment in a comfortable and safe setting. In addition to cupping, gua sha, moxibustion and herbal therapy, Lincoln also offers ear seeds, which stimulate acupressure points in the ear over the course of several days.
With a spotlight on pain relief, Lincoln has helped numerous individuals with chronic and acute conditions. He has worked with clients coping with addictions, insomnia and a wide range of ailments and disorders, from carpal tunnel syndrome to urinary infections and migraines, as well as digestive problems like irritable bowel syndrome, acid reflux and more.
---
Professional License
AC11494
Certifications
National Certification Commission for Acupuncture and Oriental Medicine
California Acupuncture Board