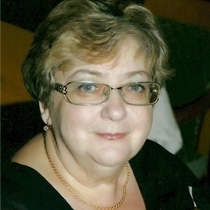 Vera V.
Acupuncturist "LAc"
A licensed acupuncturist and medical physician, Vera Vasershteyn provides treatments for a variety of illnesses in addition to alternative therapies for preventative health.
Vera works with patients both young and old. Having helped everyone from young children to 91 year old clients, she has a strong understanding that each person comes to her with different needs, and while one may be seeking TCM therapies for a herniated disk, another may be coping with the syndromes of IBS. Regardless of why a patient seeks Vera's help, her goal is resolute: to help clients avoid medication and surgery while improving the quality of their life.
Born in Moscow, Russia, Vera graduated from medical school with a neurology and acupuncture fellowship. She has lived in Miami since 1990, establishing her private practice in Surfside Miami-Dade County in 1992 after earning all proper certifications to practice in the U.S.
The first appointment with Vera includes a consultation and treatment, depending on the patient's individual issue. Also discussed is a diagnosis, the proper treatment length and recommendations for the patient. "I like to help people to be healthy, free of pain, active and beautiful at any age," Vera says.