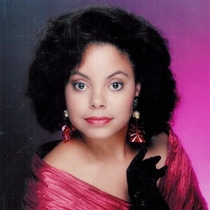 Donna A.
Massage Therapist "LMT"
"I do not do canned massages," says Donna Agrinsonis, a licensed massage therapist and owner of Heavenly Healing Hands Massage Therapy in Beachwood, Ohio. Providing customized sessions in a spa-like setting, she offers relaxation and therapeutic massage for individuals and couples.
Donna's call to bodywork was a decade in the making. It began with a spa gift package that opened her eyes to the field. After her very first massage, she thought, "I could do this. I would love to work in this type of environment and help people to feel better and get rid of their stress."
Over the years, as her job as a legal secretary brought on extreme stress, Donna received frequent massages to help with the headaches, tension and unexplained illness. She tried various therapists but was disappointed by their techniques. Either they were experts in one area and lacking in others, uncommunicative or too chatty, and there was nothing in between. The worst was receiving a therapeutic massage that left her in more pain than when she arrived.
Learning from these experiences, Donna decided to finally become a massage therapist and offer the "best massages on the planet." With a knack for pampering, she purposely designed her cozy, comfortable office to include a massage table warmer, a fluffy leg bolster and appropriate spa music, along with plush linens and a serene ambiance. Using hot stone therapy in conjunction with other modalities, she provides relaxation and therapeutic massage as well as pregnancy and sports massage.
Donna tends to attract professionals, travelers, musicians, teachers, doctors, healthcare professionals, students, performers and athletes, catering to the needs of individuals from all walks of life. Many of her clients were once reluctant to try deep tissue massage because previous therapists acted too aggressively. In contrast, Donna performs deep tissue fused with relaxation techniques and trigger point therapy, only using as much pressure as the client is comfortable with. "I just do not believe you have to be so intense with everything to get awesome results," she says.
In addition to services at her private practice, Donna works with executive hotels and is available for office chair massage.
---
Professional License
33.017482-A-B
Certifications
Ohio State Medical Board
Specialized Training
The National Institute of Massotherapy, 2008