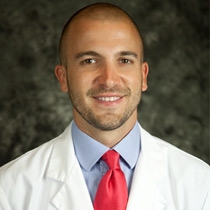 Charles A.
Chiropractor "DC"
As a child, Charles Archer suffered from asthma and found relief through chiropractic care. As an adult, an automobile accident injury led him back to chiropractic clinics, and eventually to a new career. Several years later, Dr. Archer is now the owner and operator of New Orleans' Archer Chiropractic Center, where he carries on the healing tradition.
Dr. Archer specializes in a multifaceted approach to treating patients with injuries to the neck and back, as well as whiplash, headaches, carpal tunnel syndrome, leg pain, arm pain and more. He combines joint manipulation with soft tissue therapy and custom orthotics to craft individual treatment plans for each client.
As a chiropractic physician, Dr. Archer practices a drug-free, hands-on approach to heath care that includes patient examination, diagnosis and treatment. He is equipped with broad diagnostic skills and trained to recommend therapeutic and rehabilitative exercises, as well as to provide nutritional, dietary and lifestyle counseling.
What to Expect
During an initial visit, Dr. Archer will ask the patient to participate in a thorough health history exam, including orthopedic and neurological exams. Once a diagnosis is determined, the patient will be briefly consulted as to what the diagnosis is and how the treatment will proceed. If further diagnostic testing is required, the patient will be referred out to the proper testing facility. Usually, Dr. Archer is able to treat the patient on the same day, but if not arrangements will be made for the patient to be seen the following day. Subsequent visits last 10 to 15 minutes.
---
Professional License
Louisiana State Board of Chiropractic Examiners