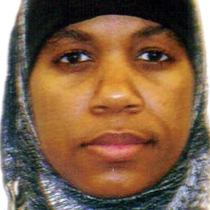 Willena B.
Chiropractor "DC"
Dr. Willena Brooks understands that no two women respond the same way to injury or to care. No matter their condition, injury or wellness goals, she is dedicated to providing each client with quality chiropractic care and knowledge to keep them healthy into the future.
Dr. Brooks takes the time to get to know her patients and to listen to their description of pain, its location and whether or not past treatments have been effective. She has ample experience diagnosing, treating and educating those with various musculoskeletal conditions and often sees patients for health conditions resulting from pregnancy, injury, menstruation and related pain, headaches, spinal conditions and joint pain.
Dr. Brooks' treatment plans consist of a combination of chiropractic manipulative techniques, physiotherapy procedures and nutritional supplements. She strives to succeed "without the use of harmful drugs or invasive procedures" and to provide personal care with "the highest degree of service and professionalism." Ultimately, Dr. Brooks' hope is to improve function and strength while decreasing pain.
In addition to helping patients find balance and health, Dr. Brooks is also resolved to provide education on chiropractic and other natural solutions to health problems in order to motivate clients to take a more active and responsible role in restoring and maintaining their own well-being. To accomplish this, she offers information and tips on exercise programs and self-care methods "to ensure continuous improvement."
---
Professional License
DC 2711
Certifications
Ohio State Chiropractic Board