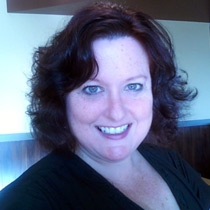 Susan T.
Acupuncturist
A professional counselor and auricular acupuncturist located in Charlotte, Mich., Susan Tigner implements detox protocols for patients who are trying to recover from an addiction.
"Auricular acupuncture is safe, easy and can have lasting effects," Susan describes of the modality. In addition to acupuncture for detoxification and addiction suppression, she is also well-versed in five point acupuncture, which she says can be useful in the treatment of anxiety, insomnia and chronic pain.
"Learning to relax is a skill that is helpful to alleviate pain from tense muscles, fibromyalgia and headache," says Susan, who adds that acupuncture allows a patient's energy channels to flow freely, so that the body can heal itself from within. "Stress and disease cause the energy flow to become weak," Susan explains. "Meditation and relaxation techniques are skills that can be learned and used whenever healing is needed."
---
Professional License
NADA Certificate #10663 (AcuDetox)