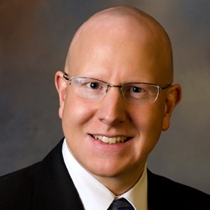 Frederick S.
Chiropractor "DC"
From asthma to epilepsy, Dr. Frederick Schurger is dedicated to helping patients reach their wellness goals safely and naturally.
Dr. Schurger views the body as a self-healing organism whose function depends on the brain stem. "We must have 100 percent brain-to-body communication in order to function properly and remain healthy," he says. State-of-the-art equipment allows him to zero in on individual misalignments and areas of concern, intervening only as necessary so as to "allow the innate wisdom of your body to do the healing." He strives to treat injuries and conditions as naturally as possible.
Dr. Schurger practices upper cervical chiropractic utilizing the Blair technique and offers advanced x-ray analysis and adjustments that examine the individual joints of the upper neck. He also uses thermographic analysis of the spine and postural alignment measurements in order to determine pathological processes and detect subluxations (misalignment in the two uppermost vertebrae).
What to Expect
Dr. Schurger is a proponent of preventative care, aiming to keep patients healthy into the future instead of simply addressing symptoms as they arise. He is dedicated to ensuring that everyone he works with is engaged in and informed about their own healing process, taking care to explain each step in every procedure so as to make certain they remain comfortable and educated throughout their treatment.
Following each adjustment, Dr. Schurger's patients spend 30 minutes resting in zero-gravity chairs. This allows them to hold the correction longer, letting the body heal more effectively without the risk of reversing the process.
---
Professional License
IL 038010862
Certifications
Illinois Department of Financial & Professional Regulation