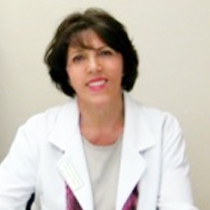 Shadye P.
Acupuncturist "LAc"
All health-seeking individuals, from young adults to senior citizens, are welcomed at licensed and board certified Oriental medicine practitioner Shadye Peyvan's San Marino, Calif.-based practice.
Green Wellness Acupuncture offers a welcoming, tranquil space where patients can receive acupuncture and Oriental medicine treatments in total comfort and confidence. "From our serene, well-appointed waiting room to our private treatment facilities, to our post-visit tea service," Shadye says, "we strive to create an environment that will truly ease the healing process."
Healing is at the core of Shadye's work as an alternative wellness practitioner. In order to facilitate healing and health, she encourages open communication, talking to each patient about past and present health issues and performing a pulse and tongue exam in order to diagnose the issue and develop a proper treatment program.
Shadye's goal is to enhance all of her patients' well-being with ancient healing techniques, whether addressing pain, easing anxiety, assisting with fertility or decreasing blood pressure. Success is found in her holistic approach to patient care, treating the person rather than the problem, while establishing an optimal post-treatment care plan (with physical exercise, breathing exercises, diet, positive thinking and more) for lasting health.
---
Professional License
AC13359
Certifications
California Acupuncture Board