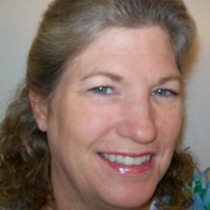 Molly C.
Massage Therapist
Licensed massage therapist Molly Cerra has over seven years of experience and caters to clients suffering from chronic pain due to accidents, long-term stress and illnesses such as rheumatoid arthritis, insomnia and lymphedema
"I teach my clients the importance of knowing and listening to their own bodies," says Molly. "Yes, it's important to listen to your doctor, but it's also important to convey your concerns. I've had many clients come to me who've seen several specialists and undergone numerous tests, only to be told their pain is a figment of their imagination."
With relief, Molly's clients discover that she takes their pain seriously and treats them with respect and concern. "In a typical session, my clients lie back and enjoy warm, educated hands unwinding their tense muscles," she says. "Regular clients who have to miss an appointment appreciate me even more at their next session."
Originally trained in medical massage, Molly is skilled in lymphatic and sinus drainage techniques. She also practices within a physical therapy office, so her clients have access to physical therapists and personal trainers whenever it might be necessary.
Molly credits a childhood spent outdoors in Ohio for her understanding of active people's aches and pains. She says: "There is nothing more satisfying than a client who formally suffered from chronic pain saying, 'I am so glad I met you. You have changed my life.'"
---
Professional License
TN #6779