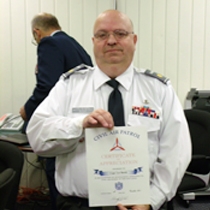 Lee W.
Massage Therapist "LMT"
A member of the Civil Air Patrol, Service Officer for Search and Rescue and retired Navy Corpsman, Lee Windhawk now helps to improve lives through relaxation and therapeutically oriented forms of bodywork and massage.
Lee is a state licensed massage therapist, offering outcall services exclusively for clients in St. Peters, St. Charles, O'Fallon and St. Charles Counties of Missouri. His chief goal is to help clients maintain centered and balanced energies through deeply relaxing bodywork techniques.
---
Professional License
2011022919
Certifications
Missouri State Board of Therapeutic Massage
Specialized Training
Sanford Brown College, Associate of Massage Therapy, 2012