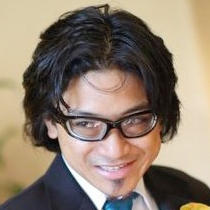 Ronald P.
Personal Trainer "CPT"
Ronald Panlilio earned a black belt in Red Dragon Karate when he was 16 years old and has been training people ever since. A performance enhancement specialist and certified personal trainer, he now helps clients achieve their fitness goals with on-site training services.
Serving residents within 25-miles of San Gabriel Valley, Ronald brings all the gear to sessions, which are held at the client's convenience in their home, office, gym or park. He can often be seen in sporting goods stores buying new equipment just to keep workouts varied and interesting, and he is also willing to incorporate clients' equipment into routines.
Ronald stays on top of fitness and nutrition research through extensive reading. Doing so enables him to work with individuals of all ages and abilities, attracting athletic types and those who crave getting leaner but love getting stronger as they improve with focused training.
Ronald has worked with snowboarders and softball players as well as clients who were unable to complete even one push-up prior to starting with him. Promoting safety from the get-go, he makes sure that clients understand proper form before really laying on the challenges. He strongly advises patience, not discouragement, if transformation is not immediate. "You did not gain 20 pounds in one week, so do not be hard on yourself if the change comes slowly," he says.
As part of his training programs, Ronald also offers nutrition tips that enlighten clients to the possibilities of nutritious and delicious meal options. He personally enjoys lasagna, tiramisu, and turon with mango ice cream—and strongly believes that maintaining one's health and wellness can be fun and engaging as opposed to tedious and boring.
---
Certifications
National Academy of Sports Medicine (NASM)