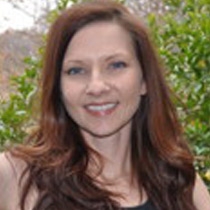 Christie L.
Personal Trainer "CPT"
Working with women of all ages, certified personal trainer and owner of CrazyStrong in Frisco, Texas, Christie LaRue, is dedicated to improving clients' health, on both physical and emotional levels.
A Plano, Texas native, Christie is thankful for all the educational and extracurricular activities her childhood provided. She wants to instill the same confidence in her female clients, offering individual and buddy workouts in her studio and on-site training by appointment. Christie is inspired by how empowered clients become as they grow healthier, not just by getting fit or losing weight, but by becoming stronger as people.
Christie believes in a multi-disciplined approach, creating customized programs that incorporate body-weight and suspension training with yoga and stretching so that clients see significant improvements. Intentionally foregoing equipment during routines, Christie focuses on movement patterns, not individual muscles. "Using little to no equipment forces me to be creative and keeps my clients guessing," she says.
Christie is also not interested in pushing individuals until they drop. Rather, she sees herself as a lifelong partner on their journey to good health, guiding clients toward fitness and wellness goals one decision at a time. In addition to helping women lose weight and improve strength and posture, Christie assists clients recovering from injuries or surgery.
---
Certifications
National Academy of Sports Medicine (NASM)
Specialized Training
Physical Fitness Specialist, The Cooper Institute
Biomechanics of Resistance Training, The Cooper Institute
Optimal Performance Training, The Cooper Institute
Advanced Biomechanics, Aaberg
Advanced Performance Training, Aaberg
Advanced Program Design, Aaberg