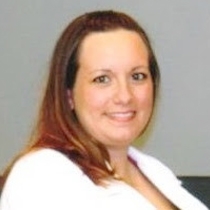 Andrea S.
Chiropractor
Licensed chiropractor Dr. Andrea Schnowske focuses on a "whole body approach" with her patients and strives to identify the true cause of their conditions, as opposed to merely treating their symptoms.
"I love working with patients of all ages to achieve goals, maintain a healthy lifestyle and reach their ideal weight," says Dr. Schnowske. "As a doctor, I am very committed to patient care that centers on maximizing body function and improving posture. I treat the whole family, but also specialize in women's issues as related to hormone imbalances, prenatal and pregnancy care and menopausal recommendations."
A former athlete and coach, Dr. Schnowske works with patients to not only provide pain management options while healing but also revolutionary care approaches that seek to restore strength and prevent future injury. "I stress health education with my patients so they can understand what caused their condition, the different treatment options available, and techniques to speed up the healing process," Dr. Schnowske says.
Dr. Schnowske believes her unique approach helps patients accelerate and maintain their journey to better health and gives them a better understanding of the dynamics of their body. Dr. Schnowske's office also offers health workshops, lifestyle consultations, community wellness screenings and a newsletter so that patients have plenty of encouraging resources to keep them on track with their goals.
Dr. Schnowske will always be grateful to the chiropractors who helped her recover from various accidents and sports-related injuries she suffered as a child. With her "toolbox" of Palmer techniques, activator, flexion distraction, soft tissue manipulation and rehabilitation exercises, she hopes to be of similar assistance to members of the Peoria community.
---
Professional License
038012085
Specialized Training
Cornell University, Research Experience for Undergraduates, 2006